Continuous Emission Monitoring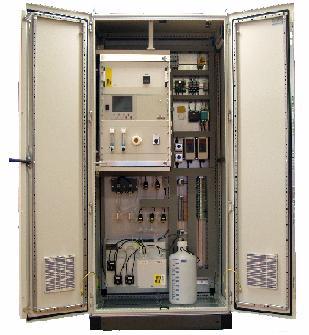 Continuous Emission Monitoring Systems integrated by Analytics measure the concentration of CO 2 , CO, CH 4 , SO 2 , NO, and O 2 contained in sample gas. CO 2 , CO, CH 4 , SO 2 , and NO are measured by non-dispersion infrared method, while O 2 is measured by paramagnetic or fuel cell method. A high-sensitivity mass flow sensor is used in the detector unit of infrared method.
Features:
emission monitoring of dust and gases
flow mass measurement
recording and analysing results system
automatic calibration
low maintenance
proven solutions
Due to use of single beam system for measurement, maintenance is easy and an excellent stability is ensured for a long period of time. In addition, a microprocessor is built in and a large sized liquid crystal display is provided for easier operation, higher accuracy and more functions. This analyzer is thus optimum for combustion control of various industrial furnaces, botanical study and global atmospheric research.
Specification
Measurement principles: - NDIR (CO, NO, SO2), FID, CLD (NO, NOx), O2 paramagnetic, O2 electrochemic
Data transfer: - 0,4-20mA Protection class: - IP54
Power supply: - 400/240V AC, 50Hz
Energy consumption: - 3..6kW (depends on configuration)
Dimensions: - 1000 x 2100 x 600mm
Weight: - approx. 350kg